ICBC UNIONPAY DEBIT CARD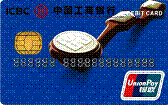 FEATURES & BENEFITS
UnionPay connects you with the world
Cardmembers can enjoy the premier, convenient and speediest payment experience as UnionPay Debit card is widely accepted in China and over 100 countries around the globe.
Manage your money anywhere anytime
Our Debit Card gives you comprehensive support no matter where you are or what currencies you use. You can now do away with the hassle of physical currency exchange, rate fluctuation and there is no need to carry large amounts of cash.
ICBC offers global strength
As one of the world's largest capitalisation bank, ICBC offers you, through its financial and its leading position in China, a debit card with a premier presence in mainland China and unsurpassed convenience worldwide.
Shop and pay with ease
With your ICBC Debit Card and PIN, you can settle any purchases or expenses in any UnionPay listed merchants. No extra charges, no need of cash and no hassle whatsoever.
Enjoy the new experience right away
Our Debit Cards are exempted from credit approval. You can get your card and begin enjoying the ease of managing your account and spending in no time at all.
Activate you ICBC Debit Card for overseas spending
Call our Customer Service hotline and we will assist to activate your card for overseas transactions. Alternatively, you may activate your card at the nearest ICBC branches in Malaysia.
DOWNLOADS
Product Disclosure Sheet >>
Terms & Conditions >>
Privacy Notice >>

Contact us
You may contact us at 24-hours Customer Service Hotline at 1800 18 5588 (Domestic) or +603 2788 1600 (Overseas)
Fax: +603 2301 3388
Address: ICBC Cards Centre
P.O. Box 13435, 50810 Kuala Lumpur.
Email: cardcentre@my.icbc.com.cn